Choose from a wide range of hallway radiator covers and console tables to suit every type of interior decor.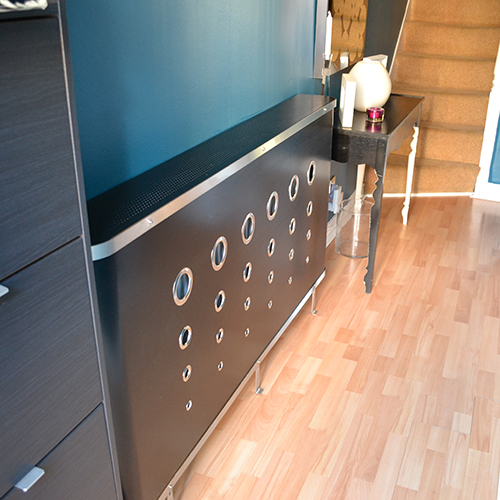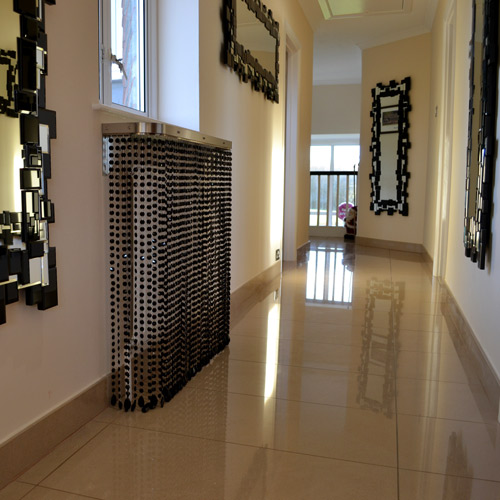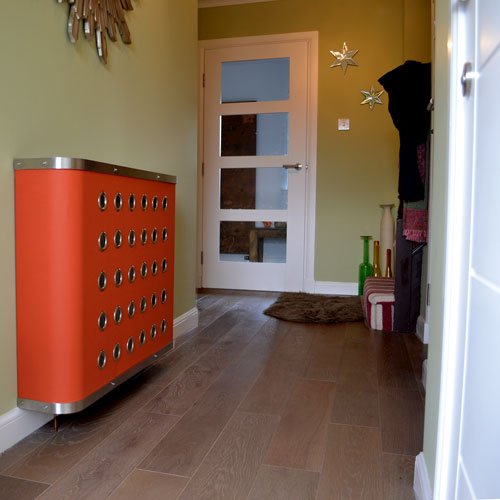 Couture Cases design and manufacture the largest range of bespoke modern radiator covers anywhere. We pride ourselves on our cutsomer testimonials, and work closely with every customer to create the perfect made to measure radiator covers, many with NO LOSS OF HEAT. Perfect for any room in the house, for the first time you can create a fully coordinated designed interior, without having to compromise with mass market off the shelf radiator covers. We are a unique company, creating unique products of the highest quality, with fantastic performance.
With many different colours and top styles to choose from you can now create a design statement in your hallway, dining room, kitchen or conservatory with an unlimited selection of designer modern radiator covers and hallway console tables to choose from. Why not choose a mirrored radiator cover or console table if you want the most reflected light, or for really dark hallways incorporate a light into a cover. Our shimmering and glistening crystal radiator covers are the most effective, and create the biggest impact by far.
Alternatively choose from 100's of other designs online. Each radiator cover and console table is custom made to your exact requirements, and if you cant find what you are looking for online, contact us via the enquiries form and we will work with you to create the best solution for you.