Lots of arabic, art deco, abstract, geometric and floral laser cut styles to choose from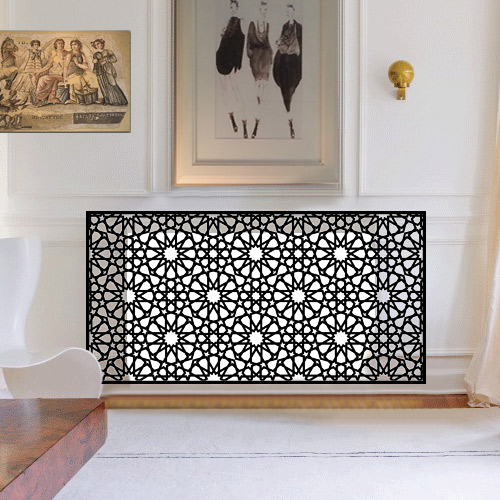 Our Laser Radiator covers are most robust radiator covers. Go anywhere, and manufactured using the highest quality zinc coated metal powder coated in a wide range of colours to contrast or compliment your interior decor style. Choose from different pattern styles such as Moroccan, abstract, falling petals, geometric designs, or our popular London radiator cover style. Then choose whether you require a mirrored top or a cast aluminium personalised top. Is is easy to see why when you can create dramatic high quality radiator covers with so many options.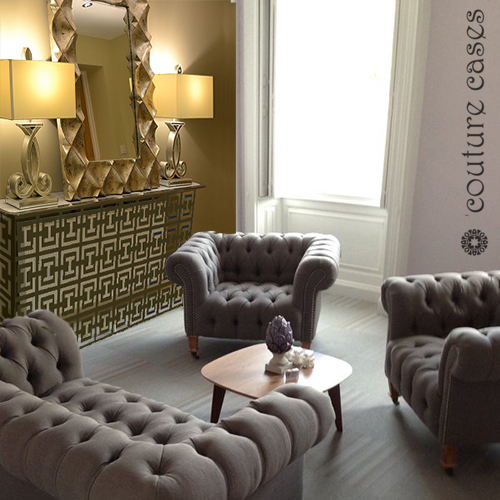 We also have fantastic customer testimonials submitted to independent forums.
Please contact us via the enquiries page if we can help in any way. Our modern radiator covers are all manufactured in the UK. Please browse through our gallery, or view additional designs at our sister site Modern Radiator Covers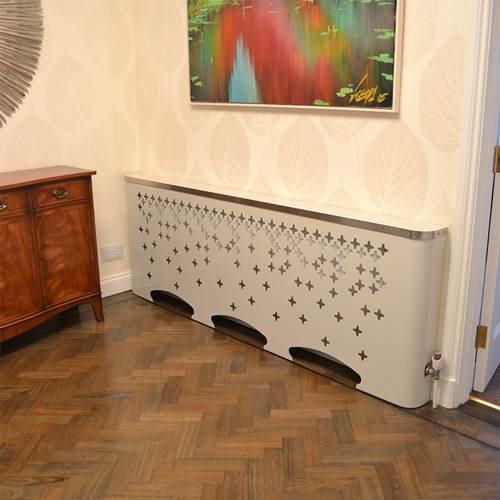 Our many laser cut metal designs showcase the high performance and decorative qualities of every bespoke radiator cover. Custom made to every individual specification, you can select from a growing range of perforated fretwork designs to compliment or contrast with your interior. Choose a geometric design, an art deco inspired design, an abstract design or a floral design, a classic english design or a moroccan or persian inspired design. With many different colours and top styles to choose from you can now create a design statement in your hallway, dining room, kitchen or conservatory with an unlimited selection of designer modern radiator covers and hallway console tables to choose from.
Mirrored radiator covers
Why not choose a mirrored radiator cover or console table if you want the most reflected light, or for really dark hallways incorporate a light into a cover. All of our perforated designs are available with optional mirrored fronts and tops.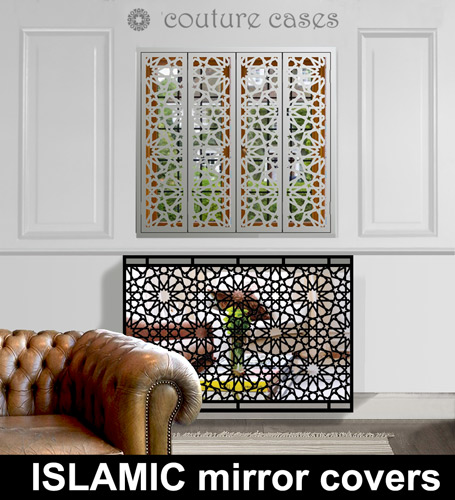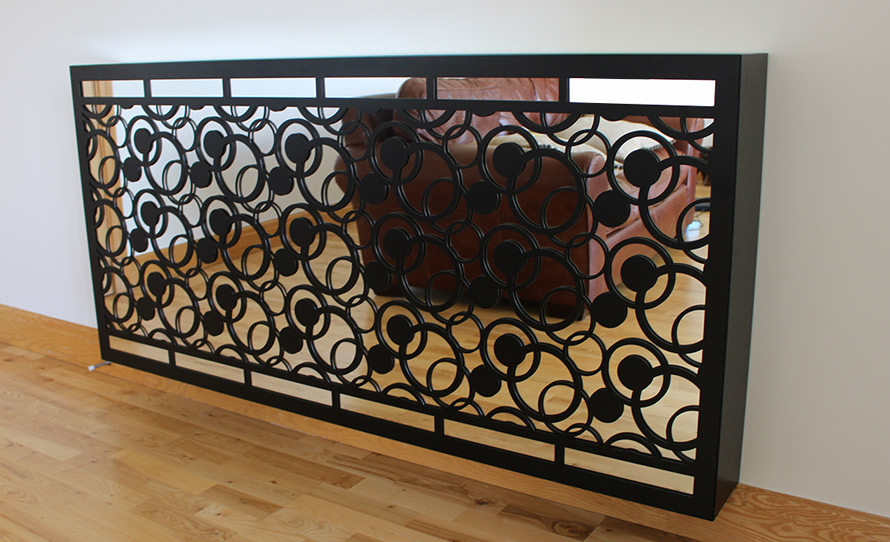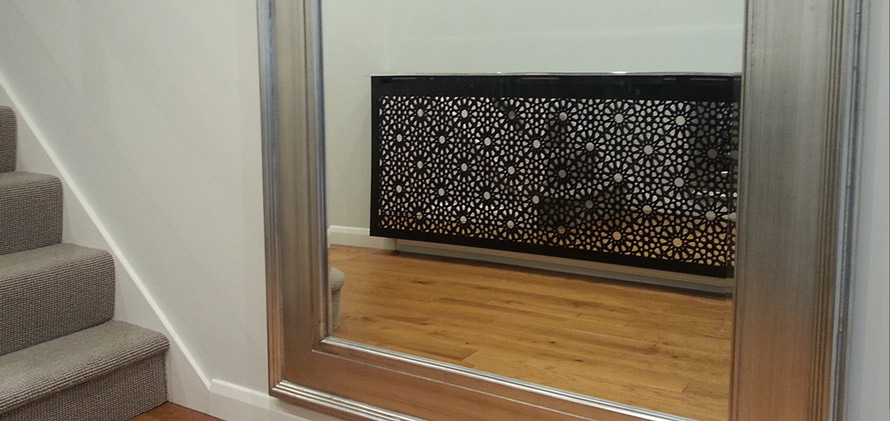 Laser cut metal panel designs
We are adding to our laser cut metal designs on a regular basis, a small selection is shown in the gallery below. We also manufacture custom made designs to your specification. please contact the design team for more information.
Full range of laser cut screen and pattern designs at lasercutscreens.co.uk
Please click on the image below to view all the latest laser cut screens and decorative architectural panel designs for use on our laser metal radiator cover ranges. We add to our designs on a weekly basis, so please bookmark this page for future reference.

Selection of latest laser cut designs