Lots of radiator cover designs for all interiors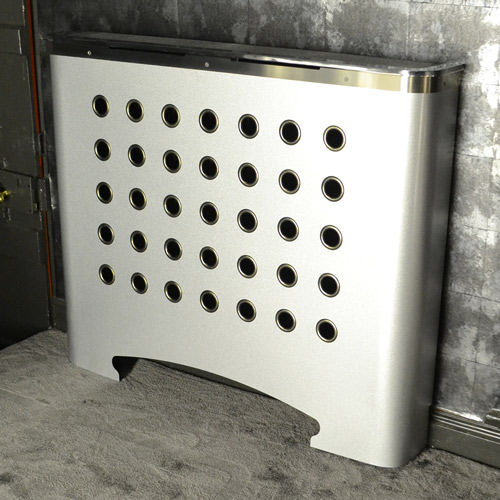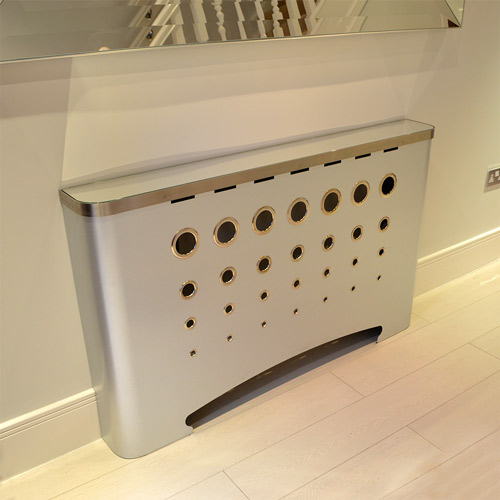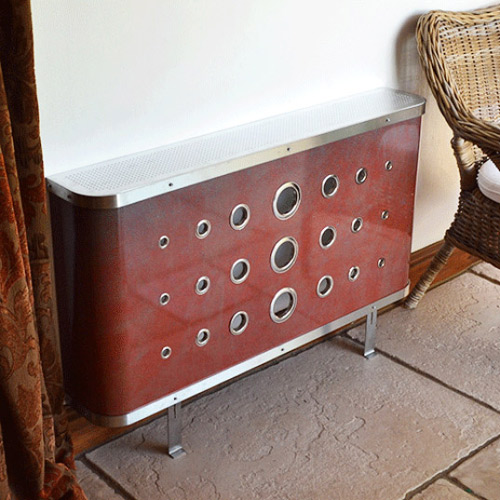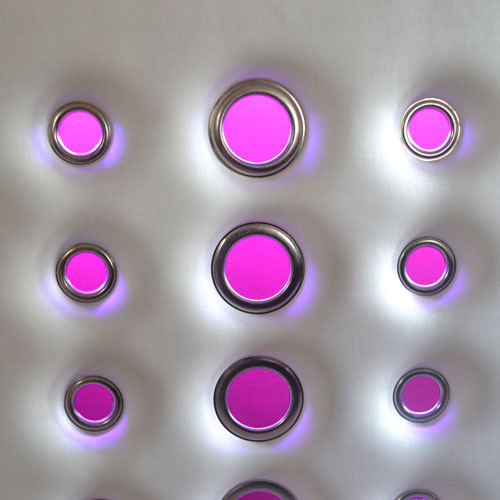 Radiator covers with eyelets are our most popular covers by far. Is is easy to see why when you can create dramatic high quality radiator covers with so many options. Choose a radiator cover colour, choose a top style, choose an eyelet pattern style such as art deco vertical or art deco horizontal, geometric or abstract arrangements, and finally choose an eyelet colour.
Choose from our best selling made to measure and bespoke Art DECO radiator covers or our modern geometric designs. Choose from our hand painted graffiti designs; picture covers; ilustrators and designers, or our amazing fabric covers upholstered in a huge range of fabrics. Our wonderful eyelets create a colourful contrast to the powder coated covers wherever they are placed. Standard colours for the DECO and YOYO radiator covers are satin white or satin black. Standard eyelet colour is satin nickel which is an exact match to our standard stainless steel detailing.
Please contact us via the enquiries page if we can help in any way. Our modern radiator covers are all manufactured in the UK. Please browse through our gallery, or view additional designs at our sister site Modern Radiator Covers