Huge range of decorative laser cut screens for the home and commercial interior
Couture Cases design and manufacture bespoke architectural metal screens and laser cut panels for the home and commercial interiors. Created by our award winning design team with fabulous customer testimonials, each perforated laser cut window screen is made to measure, of the highest quality, and manufactured to your exact design here in the UK.
Perfect as privacy and security screens, room infills, standalone screens, room dividers or just a decorative backdrop, choose a laser cut panel design that reflects your interior decor style, as well as providing a fantastic talking point.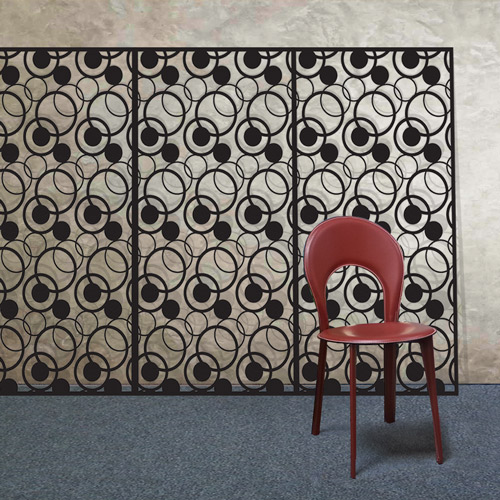 We pride ourselves on our customer testimonials, and work closely with every customer to create the perfect made to measure architectural laser cut screens, security and privacy panels. Perfect for any room in the house, and also popular as indoor outdoor screens and infill panels for bars and restaurants, hotels and cafeterias, hairdressing salons and nailbars. We are a unique company, creating unique products of the highest quality, with fantastic performance.
With many different colours and panel styles to choose from you can now create a design statement for your home or commercial interior with an unlimited selection of designer modern screens to choose from. We can create bespoke metal window screens to your own design as well, often able to incorporate your company logo, brand, family name or crest.
Full range of laser cut screen designs at lasercutscreens.co.uk
Please click on the image below to view all the latest laser cut screens and decorative architectural panel designs. We add to our designs on a weekly basis, so please bookmark this page for future reference.

If you cant find what you are looking for online, contact us via the enquiries form and we will work with you to create the best architectural panel solution for you.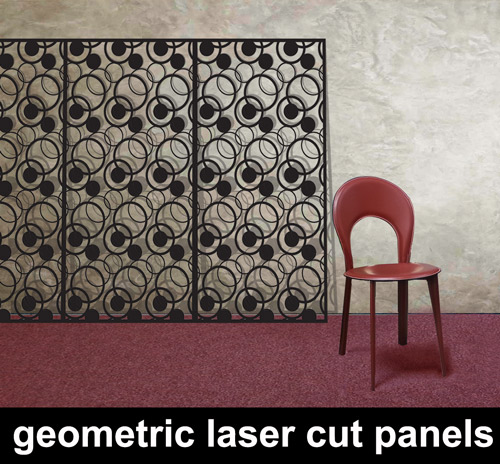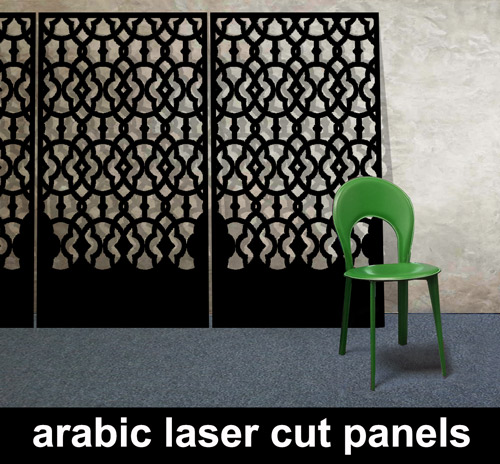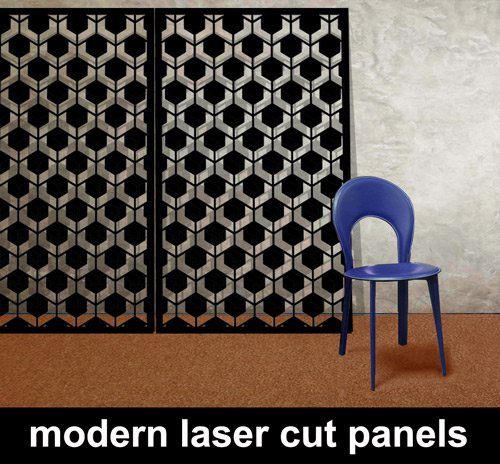 Send us your company name, brand, logo or artwork
We can laser cut your company name or logo onto any laser cut panel. With just a few exceptions, all designs can be transferred onto our wonderful laser cut screens. The gallery below showcases a small selection of the many laser cut designs patterns in our portfolio.