Ultra modern makeover with the best room transformation ever!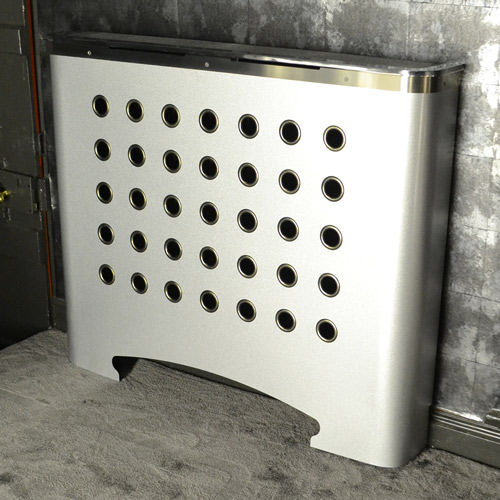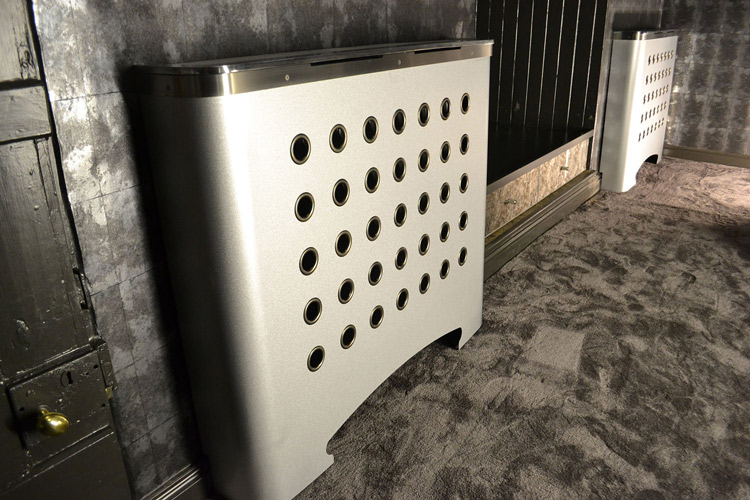 Couture Cases design and manufacture bespoke radiator covers, architectural metal screens, laser cut panels and laser cut furniture for home and commercial interiors. Created by our award winning design team with fabulous customer testimonials, each perforated laser cut screen is made to measure, of the highest quality, and manufactured to your exact design here in the UK.
We were proud to be involved with a fantastic room makeoover with Jamie Hempsall Interior Design, for a room transformation based on a Matrix SciFi theme for a client in the East Midlands. The brief was to cover two radiators in our CASA DECO range with bespoke cast aluminium tops in our popular galvanised metal finish - the eyelets were finished in an antique nickel effect.
We think this is one of the boldest and most effective of any room transformation we have been involved in, and the grey tones in different decorative finishes really do create a special and unique interior, from an original room with lots of space but little, in comparison, personality.
We are very grateful to Richard and Jamie at Jamie Hempsall, and thank you for your amazing testimonial.
View all CASA DECO Radiator covers
View all Laser cut architectural panels and screens