We make made to measure radiator covers and console tables.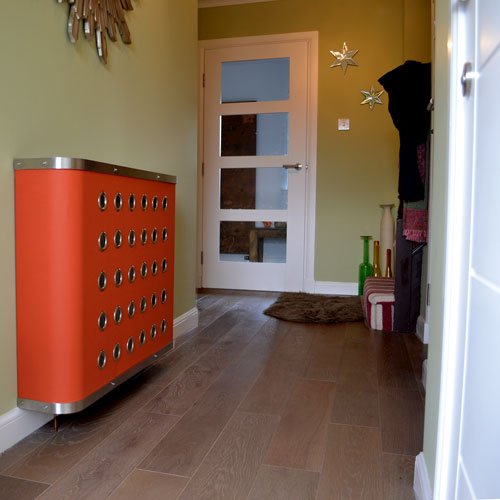 Couture Cases have the largest range of made to measure radiator covers in the UK and Europe. Our current range extends to more that 3000 different product options including colour, materials, pictures, crystal colours, art deco, graffiti and mirror styles. Dont let this worry you. Our made to measure radiator covers and console tables are divided into different ranges, all with different styles and performance features. Simply browse through our different menus, then ring us on the number below, or email us via the link below, and we will guide you through the different options.
We realise every design is unique to you and your interior, so working closely with you in a very confidential and friendly way is a key feature of the service we provide.
We pride ourselves on working closely with every customer to ensure we create exactly the right made to measure radiator cover, or made to measure console tables for you. Please send us any pictures of your existing radiator, your interior decor for a hallway, living room, kitchen, dining room or closet. We will then provide you with exact guidance on choosing a radiator cover or console table, as well as offer guidance on installation, performance, wear and tear, accessing thermostats, or any concern at all you may have.
You will find comprehensive measuring and installation guides for each cover on this site, but if unsure send us a picture and we will send it back to you with the dimensions we need. Our design team are very experienced, and very happy to work with you along the journey towards creating high quality, high performance, highly desirable and unique designer radiator covers and console tables that only you will have.
tel 01476 589221