Choose from a wide range of hallway radiator covers and console tables to suit every type of interior decor.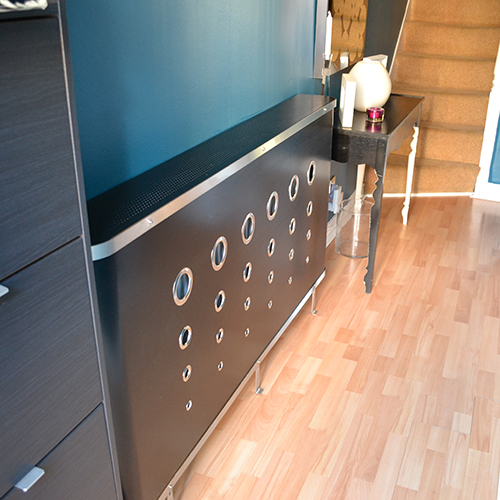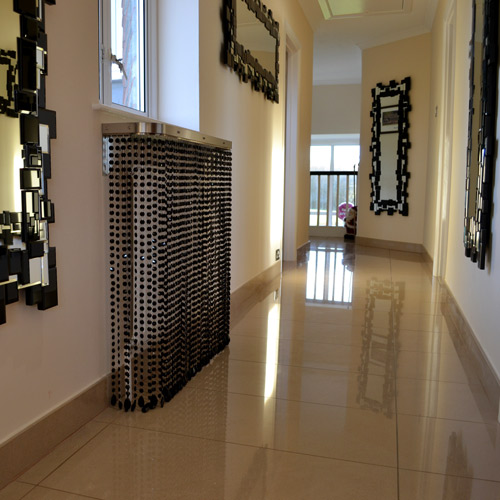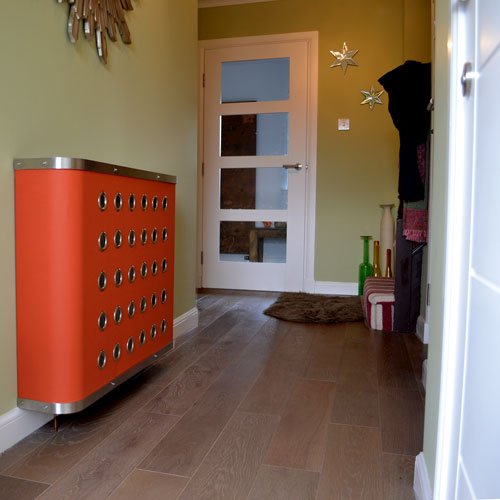 The hallway in any house is one of the most important rooms in any house. It presents to anyone entering the home a first taste of the interior style and decor you will expect to see in the remainder of the property. It is always an area that is underestimated. You pass through a hallway more than any other room, it is the most multi functional of any room in the house, it is where you leave keys, coats, mobile phones and an area where storage if often at a premium.
With many different colours and top styles to choose from you can now create a design statement in your hallway, with an unlimited selection of designer modern radiator covers and hallway console tables to choose from. Choose a mirrored radiator cover or console table if you want the most reflected light, or for really dark hallways incorporate a light into a cover. Our shimmering and glistening crystal radiator covers are the most effective, and create the biggest impact by far.
Alternatively choose from 100's of other designs online. Each radiator cover and console table is custom made to your exact requirements, and if you cant find what you are looking for online, contact us via the enquiries form and we will work with you to create the best solution for you.
Also made with performance in mind, the cold air is convected from the floor into the room via air gaps above the mirrors, therefore proving again how efficient covers manufactured by Couture Cases can be.
Please note that all pricing for Mirrored radiator covers and mirrored console tables is via our sister site Modern Radiator Covers.